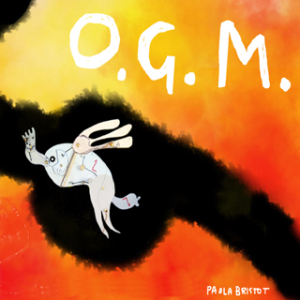 OGM – Little Bean
Spettacolo di teatro delle ombre.
di Paola Bristot, Agnese Meroni, Nicola Pauletti, Analia Sisamon
Teatro di Polcenigo, 28 dicembre h. 16
Show title: O.G.M.
It is based on light and shadow show with digital painting.
Authors: Agnese Meroni, Analisa Sisamon, Nicola Pauletti, Paola Bristot.
Duration: 20 minutes
The O.G.M. has been conceived during the international workshop La 'scena proiettiva': shadows and new media. Light and shadow theater and the new languages in the contemporary scene, organized by Teatro Gioco Vita and held in Piacenza at Officina delle Ombre.
E' la storia senza parole di un seme, che diventa nelle sue diverse metamorfosi di trasformazione una creatura fantastica e poetica.
I passaggi nei vari stadi, lo vedono immerso nell'acqua, poi risalire verso la terra e cercare infine di spingersi in alto verso il cielo, in una ricerca che risulta alla fine molto umana!
Il titolo fa riferimento alle modifiche genetiche per cui l'uomo sta intervenendo sulla natura, vuole essere un'allusione a un tema attuale che pensiamo dovrebbe essere affrontato aldilà della libera ispirazione dello spettacolo.
Nello spettacolo interagiscono strettamente il teatro d'ombra e la pittura digitale eseguita in diretta da un computer.
Da questi intrecci nasce uno spettacolo originale e suggestivo.
It's a story of a seed, a little bean which becomes, through its various transformations, a fantastic and poetic creature.
We see our little seed merging from the water on its way to the mainland, trying to move higher and higher towards the sky. A very human-like search!
The title echoes the genetic modifications human beings have been making on nature.
It is a foreshadowing of a contemporary issue which we all have to face beyond the show's challenge to us.
Shadow and light theatre and live digital painting interact in the show.
This will be an original and thought provoking performance.